DOCK 2
DOCK TWO YOU ARE ENGIENERING YOU WILL HAVE TO PUT YOUR HAREST WORK BECAUSE IF SOME THING GOES WORNG WE ARE ALL SCERWED WILL OUT YOU!!!!!
IN THE MORRING AT 9:30 am YOU WILL GET UP AN TAKE ELEVATOR UP ONE FLOOR THERE WILL BE THE ENGIENE ROOM YOU MUST MAKE SURE EVERY THING IS OPPERATIONAL FOR ARE STARBRUST OR WERE TOAST!!!!!! YOUR SHIFT WILL END AT 1:55 am, GOOD LUCK!!!!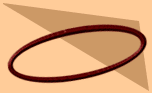 DOCK 3
YOU ALSO ARE VERY IMPORANT BECAUSE YOUR'E COMMUNEICATION!!!!
YOU WILL WAKE UP AT 12:00 pm & GO UP THE ELEVATOR AND GO UP TO THE MAIN HALL WERE YOU GO TO A DOOR AT THE VERY END THATS PILOTS CONTROL ROOM, CHECK IN WITH HIM THEN GO DOWN THE LATTER NEXT TO HIS CONTROL BOOTH, THEN YOU WILL SEE COMMUNIACTION DEVICES EVERY WERE TURN THEM ON AND START TRANSMITING WHAT THE SCIENTIST TEAM GIVES TO YOU BACK TO EARTH. YOUR SHIFT ENDS AT 5:00 pm.